Suffering from foot and ankle pain?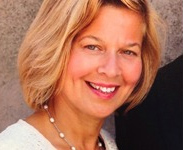 Bloomfield, NJ
foot doctor,
Rosa Roman, DPM
is dedicated to getting to the root of your foot or ankle problem.
Dr.
Roman
is
Board Certified in Foot Surgery
, a
member of the American Board of Podiatric Surgeons
, a
member of the American Society of Foot and Ankle Dermatology
. Dr.
Roman
is on staff at Mountainside Hospital where she is a physician working at the
Wound Care Center and Hyperbaric Oxygen Center
. Our office specializes in general foot and ankle care, we speak English, Spanish and Italian.
We know how hectic life can be and we are committed to making our practice and care convenient and accessible. We spend quality time with each patient in order to better understand your foot care needs, and to recommend the best course of treatment. We work closely with primary care physicians and other specialists to ensure the most effective treatment plan.
We accept most insurance plans.
Make an appointment today:
(973) 338-1111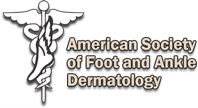 Children's foot care
Foot dermatology
Skin lesions and biopsies
Digital 3D orthotics
Diabetic Foot Exams
Fracture Care
Sports Injuries
X-rays in Office
Adult and Pediatric Wound Care
Surgical Correction of Foot / Ankle Deformities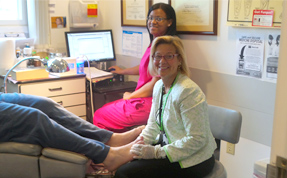 Bloomfield Podiatry Office
977 Broad Street
Bloomfield, NJ 07003
Monday
8:15am-4:00pm
Tuesday
8:15am-4:00pm
Wednesday
8:15am-4:00pm
Thursday
8:15am-4:00pm
Friday
9:00am-1:00pm - Office Staff only
- NO Appointments available
Saturday
Closed